Chemical Handling Chart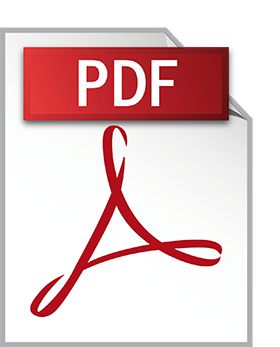 Click here to download PDF.
---
The data presented here is from the most currently published compilation of Chemical Resistance Data from numerous manufacturers of chemical protective clothing. The data outlined here is taken from the Sixth Edition of Quick Selection Guide to Chemical Protective Clothing by Forsberg et al.
The data from Forsberg et al is a compilation of permeation data from numerous reputable manufacturers and represents an average value from all contributing sources.
The permeation test data is based on ASTM F739-12 Standard Test Method for Permeation of Liquids and Gases through Protective Clothing Materials under Conditions of Continuous Contact. Permeation testing normally employs Gas Chromatographic testing of volatile organic chemicals as the method of detection. Inorganic chemicals, acids and bases are normally tested using pH or Conductivity test methods.
TERMS
Breakthrough Detection Time (BDT): The ASTM Normalized Breakthrough Detection Time is the time in minutes when the chemical permeation rate has reached and exceeded 0.01 micrograms/square centimeter per minute or µg/cm2/min.
| | |
| --- | --- |
| >8 HR | HIGHLY RECOMMENDED: No breakthrough was detected of this chemical in this glove in > 8 hours. |
| >4 HR | RECOMMENDED: The breakthrough time of this chemical in this glove material is > 4 hours. |
| 1-4 HR | USE CAUTION: The breakthrough time of this chemical in this glove material is 1 to 4 hours. |
| NR | NOT RECOMMENDED: Do Not Use this glove with this chemical. Breakthrough time < 1 hour. |
| CHEMICAL | Chemicals marked in gray and italics are listed in ASTM F1001-12 Standard Guide for Selection of Chemicals to Evaluate Protective Clothing Materials. These chemicals were chosen by ASTM F23 Committee because they represent numerous chemical classes and are typically used extensively in Industrial Applications. |
Natural
Rubber

Neoprene

Nitrile

PVC

PVA

Acetic Acid 30-70%

1-4 hr

>8 hr

1-4 hr

1-4 hr

NR

Acetic Anhydride

NR

1-4 hr

NR

NR

ND

Acetone

NR

NR

NR

NR

NR

Acetonitrile

NR

NR

NR

NR

1-4 hr

Acetophenone

NR

NR

NR

NR

NR

Acrylamide 30-70%

>8 hr

>8 hr

>8 hr

>4 hr

NR

Acrylonitrile

NR

NR

NR

NR

>8 hr

Allyl Alcohol

NR

1-4 hr

NR

NR

NR

Ammonium Hydroxide <30%

1-4 hr

>8 hr

>8 hr

>4 hr

NR

Ammonium Hydroxide 30-70%

NR

>4 hr

>4 hr

1-4 hr

NR

Aniline

NR

NR

NR

NR

>8 hr

Aqua Regia

NR

>8 hr

>4 hr

1-4 hr

NR

Battery Acid

>4 hr

>8 hr

1-4 hr

>4 hr

NR

Benzene

NR

NR

NR

NR

>8 hr

Benzyl Alcohol

NR

1-4 hr

>4 hr

NR

NR

Bisphenol A Diglycidyl Ether

NR

NR

1-4 hr

NR

>4 hr

Bromopropane

NR

NR

NR

NR

>8 hr

Butane Gas

ND

1-4 hr

>8 hr

NR

ND

Butanol, n-

NR

>4 hr

1-4 hr

1-4 hr

NR

Calcium Hydroxide

>8 hr

>8 hr

>8 hr

>8 hr

NR

Carbon Tetrachloride

NR

NR

1-4 hr

NR

>8 hr

Cellosolve Acetate

NR

1-4 hr

1-4 hr

NR

>4 hr

Cellosolve Solvent

NR

1-4 hr

>4 hr

NR

NR

Chloroacetic Acid >70%

NR

>8 hr

NR

NR

NR

Chloroform

NR

NR

NR

NR

>8 hr

Chlorosulfonic Acid

NR

NR

NR

NR

NR

Chromic Acid 30-70%

NR

NR

>4 hr

>4 hr

NR

Copper Sulfate

>8 hr

>8 hr

>8 hr

>8 hr

NR

Creosote

1-4 hr

1-4 hr

>8 hr

NR

ND

Cresols isomeric mixture

NR

>4 hr

1-4 hr

1-4 hr

>4 hr

Crude Oil

NR

1-4 hr

>4 hr

NR

>4 hr

Cyclohexane

NR

NR

>8 hr

NR

>4 hr

Cyclohexanol

NR

>8 hr

>8 hr

>4 hr

ND

Cyclohexanone

NR

NR

NR

NR

>8 hr

Dichloromethane

NR

NR

NR

NR

>8 hr

Diesel Fuel

NR

1-4 hr

>8 hr

>4 hr

>4 hr
Natural
Rubber

Neoprene

Nitrile

PVC

PVA

Diethanolamine

>4 hr

>8 hr

>8 hr

>8 hr

ND

Diethyl Phthalate

NR

>8 hr

>8 hr

NR

ND

Diethylamine

NR

NR

NR

NR

NR

Diethylbenzene

NR

NR

NR

NR

>4 hr

Diisobutyl Ketone

NR

NR

NR

NR

>4 hr

Dimethyl Sulfate

NR

>4 hr

NR

NR

ND

Dimethyl Sulfoxide

NR

>4 hr

1-4 hr

NR

ND

Dimethylacetamide

NR

NR

NR

NR

NR

Dimethylformamide

NR

NR

NR

NR

NR

Dioctyl Phthalate

1-4 hr

>8 hr

>8 hr

NR

NR

Divinylbenzene

NR

NR

NR

NR

>8 hr

Epichlorohydrin

NR

NR

NR

NR

>4 hr

Ethanol

NR

>4 hr

1-4 hr

NR

NR

Ethanolamine

1-4 hr

>8 hr

>8 hr

>4 hr

1-4 hr

Ethyl Acetate

NR

NR

NR

NR

>4 hr

Ethyl Ether

NR

NR

NR

NR

>8 hr

Ethyl Mercaptan

NR

NR

NR

NR

ND

Ethylbenzene

NR

NR

NR

NR

>4 hr

Ferric Chloride 50% solution

>8 hr

>8 hr

>8 hr

>8 hr

NR

Fuel Oil

NR

NR

>8 hr

NR

>4 hr

Gas 1,3-Butadiene

NR

NR

>4 hr

NR

ND

Gas Ammonia

NR

>4 hr

>4 hr

NR

ND

Gas Carbon Disulfide

NR

NR

NR

NR

>8 hr

Gas Chlorine

NR

>8 hr

>4 hr

NR

ND

Gas Ethylene Oxide

NR

NR

NR

NR

ND

Gas Hydrogen Chloride

ND

>8 hr

1-4 hr

1-4 hr

ND

Gas Methyl Chloride

NR

NR

NR

NR

ND

Gasoil

NR

1-4 hr

>8 hr

ND

>4 hr

Gasoline 40-55% aromatics

NR

NR

>4 hr

NR

>4 hr

Gasoline Unleaded

NR

NR

>8 hr

NR

>4 hr

Gear Oil (Mobilgear 630)

NR

NR

>8 hr

NR

>8 hr

Heptane

NR

NR

>8 hr

NR

>8 hr

Hexane

NR

NR

>8 hr

NR

>8 hr

Hydraulic Oil

NR

ND

>8 hr

>4 hr

>8 hr

Hydrazine 30-70%

1-4 hr

>8 hr

>8 hr

>8 hr

NR
Natural
Rubber

Neoprene

Nitrile

PVC

PVA

Hydrazine Hydrate >70%

>8 hr

>8 hr

>8 hr

ND

NR

Isooctane

NR

1-4 hr

>8 hr

NR

>4 hr

Isophorone

NR

1-4 hr

1-4 hr

NR

>8 hr

Isopropanol

NR

>8 hr

>8 hr

1-4 hr

NR

Isopropanolamine

>4 hr

>8 hr

>8 hr

>8 hr

ND

Jet Fuel A

NR

1-4 hr

>8 hr

NR

ND

Jet Fuel JP-4

NR

1-4 hr

>8 hr

NR

ND

Jet Fuel JP-8

NR

1-4 hr

>8 hr

NR

ND

Kerosene

NR

>4 hr

>8 hr

1-4 hr

>4 hr

Limonene

NR

NR

>8 hr

NR

>8 hr

Loctite®3298

NR

NR

NR

NR

>8 hr

Loctite®7386

NR

NR

>4 hr

ND

>4 hr

Methanol

NR

1-4 hr

NR

NR

NR

Methyl Bromide

NR

NR

ND

NR

ND

Methyl Ethyl Ketone

NR

NR

NR

NR

NR

Methyl isoButyl Ketone

NR

NR

NR

NR

>4 hr

Methyl Methacrylate

NR

NR

NR

NR

>8 hr

Mineral Spirits

NR

1-4 hr

>8 hr

1-4 hr

>4 hr

Motor Oil

NR

NR

>8 hr

NR

>8 hr

Naphtha <3% aromatics

NR

1-4 hr

>8 hr

1-4 hr

>4 hr

Naphtha VM&P

NR

NR

>4 hr

NR

>4 hr

Nitric Acid <30%

>8 hr

>8 hr

1-4 hr

>8 hr

NR

Nitric Acid >70%

NR

>4 hr

NR

NR

NR

Nitric Acid 30-70%

NR

>8 hr

NR

1-4 hr

NR

Nitric Acid red fuming

NR

NR

NR

NR

NR

Nitrobenzene

NR

NR

NR

NR

>8 hr

Octanol, n-

NR

1-4 hr

>8 hr

1-4 hr

>4 hr

Oleum (Sulfuric Acid, fuming)

NR

1-4 hr

NR

NR

NR

Pentachlorophenol

NR

>4 hr

>8 hr

1-4 hr

NR

Pentanol, n-

NR

>4 hr

>8 hr

NR

>4 hr

Perchloric Acid 30-70%

>8 hr

>8 hr

>8 hr

>8 hr

NR

Peroxyacetic Acid

NR

>4 hr

NR

NR

NR

Petroleum Ethers <1% aromatics

NR

NR

>8 hr

NR

ND

Phenol >70%

NR

>4 hr

NR

NR

1-4 hr

Phosphoric Acid >70%

>8 hr

>8 hr

>8 hr

>8 hr

NR

Potassium Hydroxide 30-70%

>8 hr

>8 hr

>8 hr

>8 hr

NR
Natural
Rubber

Neoprene

Nitrile

PVC

PVA

Propane Gas

NR

>8 hr

>8 hr

NR

ND

Propanol, n-

NR

>4 hr

>4 hr

1-4 hr

NR

Propylene Glycol

>4 hr

>8 hr

>8 hr

ND

ND

Round Up®

>4 hr

>4 hr

>4 hr

ND

NR

Skydrol® Hydraulic Fluid #5

NR

NR

NR

NR

ND

Skydrol® Hydraulic Fluid #500B4

NR

NR

NR

NR

ND

Skydrol® Hydraulic Fluid #LD4

NR

NR

NR

NR

ND

Sodium Chlorate

>8 hr

>8 hr

>8 hr

>8 hr

ND

Sodium Chloride

>8 hr

>8 hr

>8 hr

>8 hr

NR

Sodium Cyanide

>8 hr

>8 hr

>8 hr

>8 hr

ND

Sodium Fluoride

>8 hr

>8 hr

>8 hr

>8 hr

NR

Sodium Hydroxide >70%

>8 hr

>8 hr

>8 hr

>8 hr

NR

Sodium Hydroxide 30-70%

>8 hr

>8 hr

>8 hr

>8 hr

NR

Sodium Hydroxide 40%

>8 hr

>8 hr

>8 hr

>8 hr

NR

Sodium Hydroxide 50%

>8 hr

>8 hr

>8 hr

>8 hr

NR

Sodium Hypochlorite

>8 hr

>8 hr

>8 hr

>8 hr

NR

Stoddard Solvent

NR

1-4 hr

>8 hr

NR

>4 hr

Styrene

NR

NR

NR

NR

>4 hr

Sulfuric Acid <30%

>8 hr

>8 hr

>4 hr

>8 hr

NR

Sulfuric Acid >70%

NR

1-4 hr

NR

1-4 hr

NR

Sulfuric Acid 30-70%

>8 hr

>8 hr

1-4 hr

>8 hr

NR

Sulfuric Acid 93%

NR

1-4 hr

NR

1-4 hr

NR

Sulfuric Acid 96%

NR

1-4 hr

NR

1-4 hr

NR

Sulfuryl Chloride

NR

NR

1-4 hr

NR

ND

Tetrachloroethylene

NR

NR

1-4 hr

NR

>8 hr

Tetrahydrofuran

NR

NR

NR

NR

1-4 hr

Toluene

NR

NR

NR

NR

>8 hr

Toluene-2,4-diisocyanate

NR

NR

NR

NR

>8 hr

Trichloroacetic Acid

1-4 hr

>8 hr

NR

ND

ND

Trichloroethane-1,1,1-

NR

NR

NR

NR

>8 hr

Trichloroethylene

NR

NR

NR

NR

>8 hr

Triethanolamine >70%

>4 hr

>4 hr

>8 hr

>4 hr

ND

Turpentine

NR

NR

>4 hr

NR

>4 hr

Xylene

NR

NR

NR

NR

>8 hr